Welcome to A Word With Spec Fic Writers. This week, SFW interviews SciFi author R. C. Beckett.
R. C. is a retired MD who has always loved science fiction and a good joke.  He made his first website by hand-coding HTML. It was so long ago the scrolls have been lost, and now he volunteers with several non-profit companies as a webmaster.  An avid medical blogger, he started writing science fiction in 2011 and has two published books, Exit Mars and Exit Earth, a short story in the Speculative Fiction Group's Anthology First Encounters, and two finished books still in the editing process.  That last step is always a battle. 
Our Interview
SFW: Welcome and congratulations on your short story included in the 2020 First Encounters anthology.
RCB: It's nice to be here for a change of pace during the Covid-19 pandemic. Writers often spend a lot of time writing in the basement of their home — but this social isolation is starting to feel like prison. I think I am more inventive when I have more outside contacts.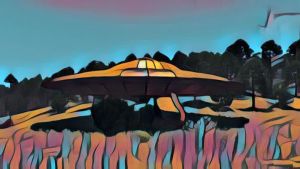 SFW: The Speculative Fiction Writers Group has received a lot of attention for the 2020 anthology: First Encounters. What was your short story about?
RCB: Thanks. It's titled A Study of Humans and it takes a different approach to the old story of dangerous aliens coming to Earth. Instead, it's about a friendly alien anthropologist who comes to Earth to decide if the planet is ready for admission to a galactic organization. The book starts with the assumption Earth qualifies, a big honor. Unfortunately, Earth screws up and shoots down the investigator's flying saucer. A surgeon and nurse take on the cause and help the alien. Well… I can't tell you more without giving away the ending.
SFW: Fair enough. Let me ask some questions so your readers get to know you. How would you describe yourself in one sentence?
RCB: He thinks everything is a deep dive and fights illiteracy in science and medicine, loves to read science fiction by new authors, and can't stop laughing about crazy things in life.
SFW: What genres do you mainly read? Any must read authors or series?
RCB: A strange mix: SciFi, medical articles, and website coding advice. In past years I loved Robert Heinlein and Andre Norton. As a relatively new author, I make a point to read other new authors — a few I like are: Cidney Swanson (Saving Mars), Robert Kerns (It Ain't Over…), Elliott Kay (Poor Man's Fight),Andrew Moriarty (Trans Galactic Insurance), Douglas E. Richards (Split Second), K.J. Heritage (Blue Into The Rip) and Becky Chambers (The Long Way to a Small, Angry Planet) and K.M. O'Brien (The Sculpted Ship).
SFW: If you could be any character in fiction, whom would you be, and why?
RCB: Sherlock Holmes — I like the hat and the accent. You realize, Beckett is an English name.
SFW: Of course. Thomas a Becket, very famous. Do you have a particular writing process or any writing rituals?
RCB: I like the "snowflake" method of writing. However, about 70% of the way through the book the characters take over and do what they want.
SFW: If you could collaborate with any author on a book, how would that work?
RCB: I would like to do a sequential book with other SciFi authors where each author writes a chapter only knowing the last line of the previous chapter.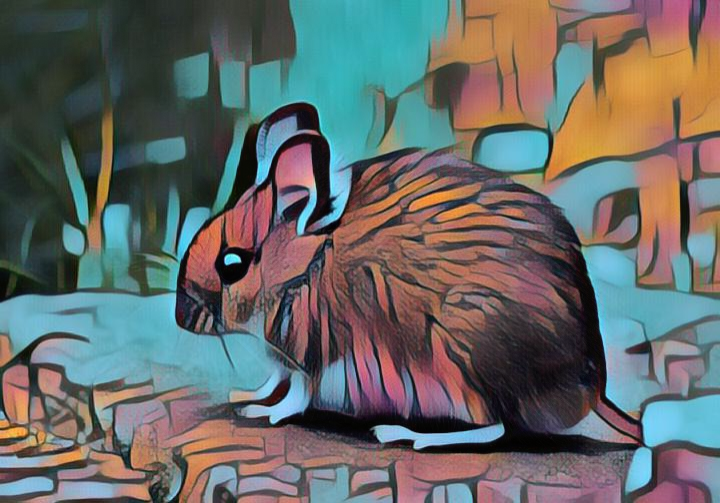 SFW: You mentioned to me your first book, Exit Mars. Do you have a scene that was the most fun to write?
RCB: Absolutely. I like animals and science. The scene is where the Martians test an instantaneous travel device by sending a Martian rat through it. The rat survives and manages to eat the sandwich in the researcher's pocket.
SFW: Thanks for spending a few minutes with us. We look forward to the next anthology, Second Law, and your next book, Exit Pluto. Come back when the anthology is published — I'm sure it will be a big success like the last one.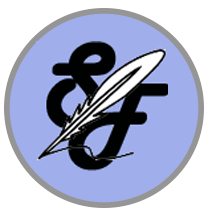 Speculative Fiction Writers is an online critique group.  Although the home base for the group is in the Denver Metro area, we have members from coast to coast.  The members support and encourage each other toward the goal of publishing what they write. Here in our blog, we share our advice, lessons learned, and members' successes. When names of multiple authors appear at the end of a post, it means the work was a combined effort of several of our members.