Finding a critique group is easy. Follow the advice in this post to start your search.
The Personal Way
Asking a writer friend is one of the easiest ways to find a critique group. Or try an independent bookstore that sells books by local authors. Check their bulletin board for possible groups. You can also ask a librarian–a library being a place where critique groups often meet. If you don't know any other writers, one way to find them is at a book fair or sometimes at craft shows. It's as simple as asking if their critique group is open to new members.
The Internet Way
Do an online search starting with your city. For example, SMALLVILLE CRITIQUE GROUP.
Try to widen the search with more terms that interest you:
ONLINE SCIFI CRITIQUE GROUP
ZOOM HANGOUTS FANTASY CRITIQUE GROUP
FREE ONLINE CRITIQUE GROUP
SMALL ONLINE MYSTERY CRITIQUE GROUP
EMAIL SCIFI WRITERS CRITIQUE GROUP
WOMEN-ONLY FANTASY CRITIQUE GROUP
The Social Media Way
Search for "critique group" on social media sites:
The Writers Group Way
Larger writers' groups often suggest you simply "join" them. If a fee is involved a trial membership is usually possible with a refund if you don't like the set-up. These groups are found locally, across the country or worldwide. Here are a few options to get started:
Contact the Group
Critique groups vary regarding membership requirements, ranging from "anybody" to only writers with published works. Check out the style of the group: instructive, friendly, business-like etc. What books has the group helped toward publishing? Try auditing a session first to see if the group is for you.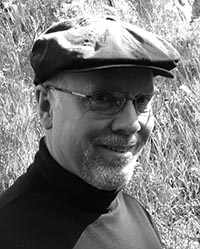 R. C. Beckett  was given a collection of Fantasy and Science Fiction Magazines as a teenager and read hundreds of the stories — he was hooked and started writing fiction in 2013.   He loves to write hard science fiction, but can't help adding a bit of humor.  Publications:  "Exit Mars" and "Exit Earth" (available on Amazon).  "Exit Pluto", the third in the Exit series, should be published in late 2020. He lives in Golden Colorado and is a member of Rocky Mountain Fiction Writers.  Walking his dog is key to his writing since that's when he imagines plots for his stories.  He also volunteers as a webmaster for non-profit companies including SpecFicWriters.