My friends laughed at me when I told them I would attend a writers retreat in Iceland. "You're just looking for an excuse to travel," they told me. Is there a better excuse?
The Iceland Writers Retreat is held annually the last week of April. Yes, you have many opportunities to explore a country the size of Kentucky. But you will also have time to study the craft of writing with notable experts from Iceland and the world over. I have been to several writers conferences, including ones in Denver, New York, and Maui. The Iceland Writers Retreat boasts an international faculty and attendees, more than any other conference I've attended. (One evening I was socializing with fellow participants from Canada, the UK and New Zealand over wine and discussion.) I left with a renewed energy to write and some great contacts for support.
The conference lasts three days. Participants choose two days of workshops, each two hours in length, and one day to tour Iceland. The tours are part of the conference fee and range from exploring the capital city of Reykjavik to the outlying areas. All three tours have a literary theme.
The workshops focus on fiction and non-fiction writing. International best-selling authors Geraldine Brooks (Horse), Nita Prose (The Maid), and Carol Leonnig (A Very Stable Genius) were just a few of the speakers that attendees had ample access to. The conference blends the perfect balance of classes and social activities to give everyone access to the luminaries. As a bonus, the conference arranged receptions at City Hall with elected members, and the Prime Minister of Iceland hosted a party at his home.
Attendees also had the option to stay two extra days to write and/or explore Iceland. Dinner at different locales was part of the additional days, and the last day featured an Open Mic session.
The whole conference was an enriching experience. Yes, it was a great excuse to mark Iceland off my bucket list, and it was worth it. Next year's conference will be held from April 24-28. The link below will give you all the details. You should seriously consider it.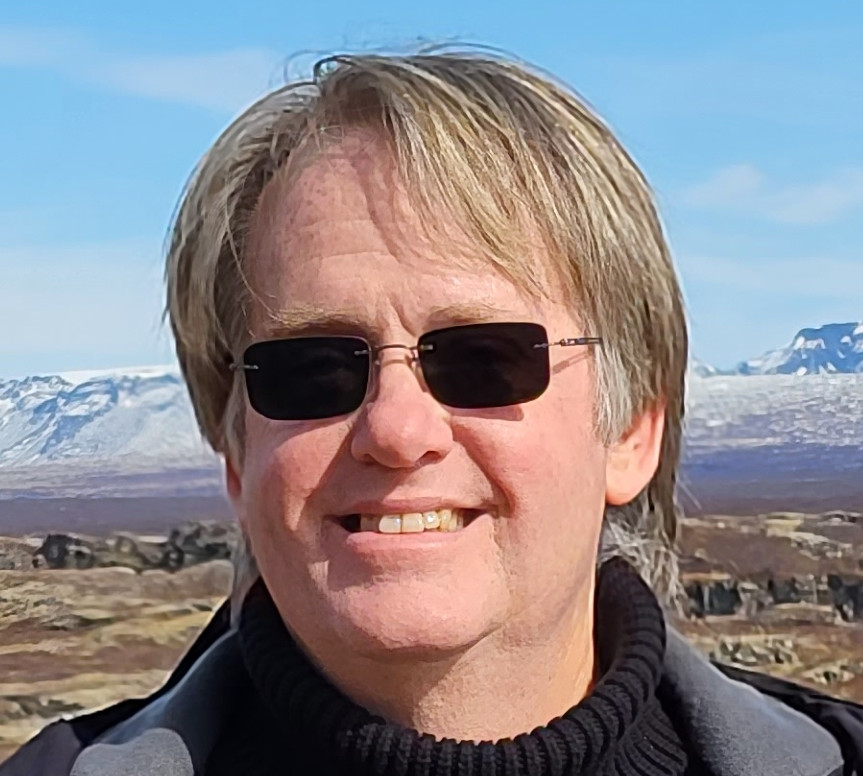 I am a retired English teacher working on my first novel. In addition to writing, I enjoy reading, traveling, and taking long walks. I currently live in Canton, GA, where I taught for 20 years. Prior to that, I was in corporate America for 20 years; five of those years were spent in Dallas, TX. Retirement is definitely the best!!! I grew up in Florida and graduated from the University of Florida. Go Gators!