When I attended my first writer's conference—the Colorado Gold Writers Conference produced by Rocky Mountain Fiction Writers (RMFW)—it blew my mind. Two full days, from Friday afternoon through Sunday morning, of workshops and speakers that taught me a lot about writing.
There were workshops for writers just getting started as well as topics for those more interested in the professional side of being an author, e.g. pitching your book, finding an agent, and getting published. Several agents also attended the conference and pitch sessions to interested attendees. (It is one of the best aspects of the conference.)
Not wanting to wait a year until next year's conference to learn about pitching, though I would likely be in a better position with my book, I scheduled a session, and I'm glad I did because it was the best ten minutes I spent at the conference.
Initial Expectations
Prior to attending, I had no idea what a pitch was, at least not for a novel. I've worked with technology companies and dabbled in start-ups, so I knew about a business pitch to investors, but that turned out to be as applicable as knowing a baseball pitch. I knew 'pitch' meant 'elevator pitch' where you had to keep it short. To me, that meant under a minute.
So, I honed a short synopsis of my book down to three packed paragraphs. Reading them took me just about sixty seconds, so I thought I was set. In short, nope. Talking to other attendees, they had pitches of one or two sentences. I figured I was screwed and would be laughed out of the session, if not directly thrown out.
Pitch Elements
Luckily, one of the first workshops upon arrival on Friday was "Creating a Pitch" by Anita Mumm (anitamumm.com). She laid out the basics of a book pitch, and it doesn't just include information on your story. It includes word-count, editing status, and genre. And it should only be a sentence. Maybe two. Keep it under fifteen seconds.
With my pitch session scheduled for Saturday morning, I furiously spent Friday night in my hotel room crafting and re-crafting a suitable pitch for my book. But having something on paper isn't enough, you have to know it by heart. (And don't just memorize it, but know it so that it comes across as natural and passionate not robotic.)
Expect the Unexpected
The next morning, armed with my new one sentence pitch, I headed into my pitch session with one of the most personable people I met at the conference, Amy Collins of Talcott Notch. She was friendly, welcoming—and totally threw me off my game! She asked me about my book, but she did it in such a way that I couldn't answer with my memorized pitch because it would be clear I wasn't answering her question. I stumbled something out, and as gracious as she was, she rolled with it, asked me some other questions, and we ended up having a very educational—at least for me—discussion about my book.
Lessons Learned
In short, the experience taught me a lot about the pitching process, and here's what I learned:
Pitching is stressful, for both the author and the agent. Both recognize it's a big deal, but both are still people. Treat each other accordingly.
Pitching is like dating. I heard this a lot at the conference. Not every agent will be good for your book, and not every author will fit with a particular agent. You've got to find the right fit, and that takes a lot of trial and error. It may take a while, and that's normal.
Know your book inside and out. The initial fifteen-second pitch will likely turn into an in-depth conversation about your book. Character motivations and sources of your inspiration illustrate why you had to tell this particular story.
Have comparative titles ready to go, and make sure they're relevant and recent. This takes doing some homework, but if you're writing in a certain style or genre, they'll want to know that those books sell. Don't compare to movies unless that's all you can find, and limit your comparative titles to those books traditionally published in the last three years.
Be ready to explain what makes your story different. Sounds like a contradiction, but agents want to know the category sells, but they want to make sure your book has something new to offer. Whether a unique viewpoint or style, be sure to play it up.
Convey your word-count, genre, and editing status right up front, e.g. "<Title> is a 80,000-word, fully edited and polished space thriller…" They want to know your book is ready to be sold. They don't want to go through re-edit and re-submit cycles. Having hired a professional editor is a big plus.
Know the word-count of your genre. Presumably, this is your first book, and they want to make it as marketable as possible. A 150k-word historical fiction romance may work for Diana Gabaldon, but such a long book by an unknown author will be a hard sell.
Research the agent to whom you're pitching. Know why you think they would be a good representative for your book. Maybe it's comparative titles or authors they represent. Maybe it's shared interests and genres. Have a reason for taking that particular agent's time.
Most importantly, have fun and be yourself. Back to the dating aspect, you want to make sure you're comfortable with the agent, and that you trust them to represent your book and deal with you in good faith. They want to know that you're reliable and good to work with because, if both of you are lucky, it could be the start of a wonderful (and lucrative) long-term relationship.
Best of luck to all of you authors out there who are pitching agents! Please note that 'pitching' is not the same as 'querying', though the goal of finding an agent is the same. Much like pitching, there is an art to writing a good query letter, so do your research and understand what the agent is looking for.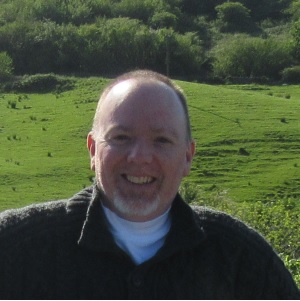 Matthew Cushing has written speculative fiction since high school when he began adding elements of mystery and action to classroom assignments. Short stories soon followed with "The Rite to Vote" selected as a 2021 Roswell Award Finalist. His first novel, a sci-fi crime mystery titled The Osect Indiscretion, is underway. An aficionado of science fiction, magic, and the macabre, Mr. Cushing enjoys writing character-driven stories that explore the wonder of 'what if' – often with a large dose of humor.
Mr. Cushing has degrees from UC San Diego and Yale University and is a member of the Triple Nine Society, the Rocky Mountain Fiction Writers, and Spec Fic Writers. An animal lover and amateur trombonist, Mr. Cushing lives in Connecticut.