SpecFicWriters would greatly appreciate a written review of our work. Thanks for your help to spread the word about what we do. Follow the steps below:
First
Log on to your Amazon account. This is needed to make sure real Amazon customers are doing the reviews.
Second
Search for the book title followed by one of the author's last names.
Third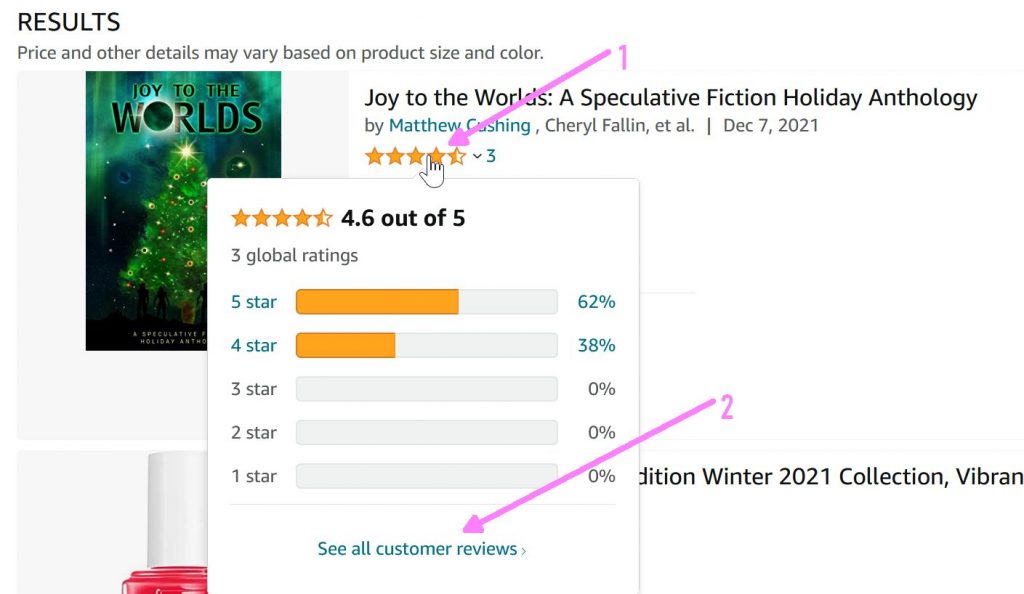 (1) Click on the star rating
(2) Click on "See all customer reviews."
Fourth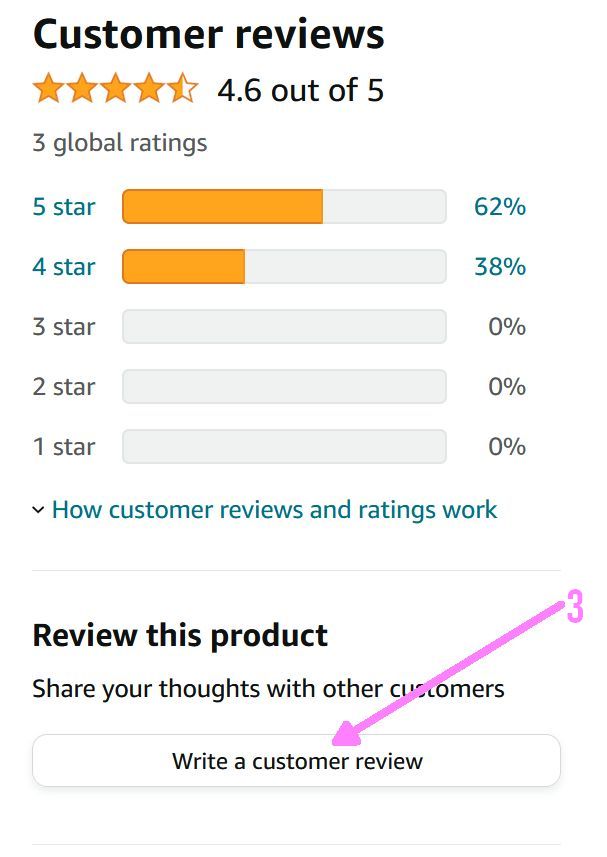 (3) Click on "Write a customer review"
Fifth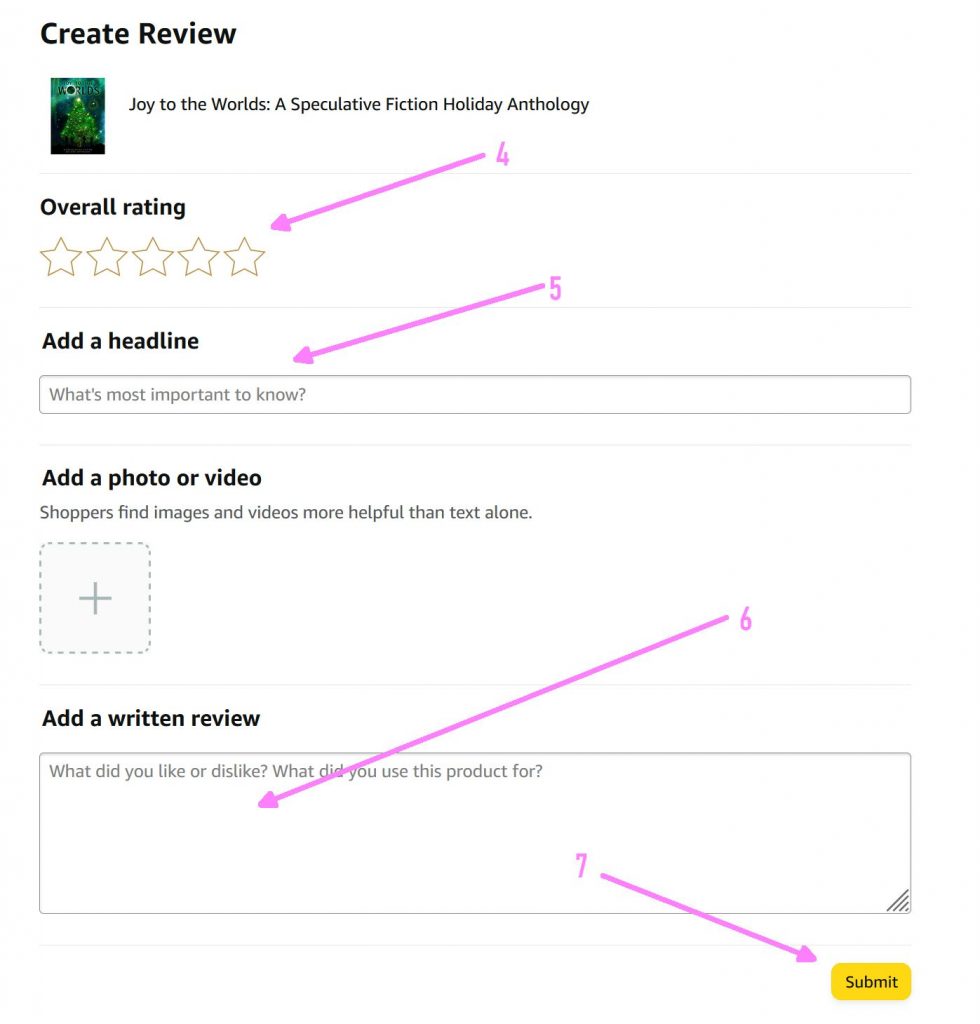 (4) Click on a star rating
(5) Add a headline
(6) Write your review
(7) MOST IMPORTANT: Click the yellow SUBMIT button
Done – Thank you very much