Paul Martz is administering self-defibrillation after finding out that his story, Dr. Harriet Hartfeld's Home for Aging AIs, is a finalist for the 2022 Omega Sci-Fi Roswell Award. Prizewinners will be announced during the May 21 awards ceremony, in which finalist stories will be read aloud by celebrity narrators. Attend the ceremony, and see if Paul is still wearing that same stupid hoodie.
The Omega Sci-Fi Awards seek to empower emerging writers to contribute their unique voices and diverse perspectives to the art of science fiction story writing while tapping into the power of science fiction to examine the greatest challenges and moral dilemmas humanity faces.
Paul's father once told him, "If I ever have to go to one o' them assisted living places, just take me out back and shoot me." That philosophy inspired Paul's story, in which AIs debate the right to choose the time and manner of their death.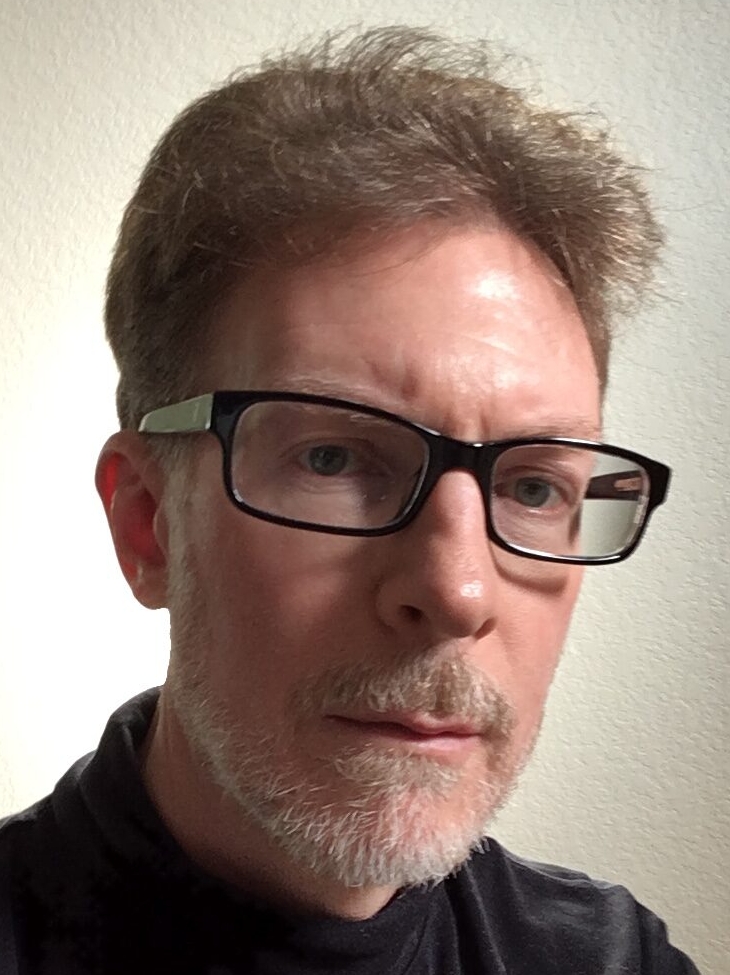 Paul is a prizewinning science fiction author, technology blogger, and former punk rock drummer. At age six, he saw 2001: A Space Odyssey on the big screen, which lead him to a collection of Clarke's short stories and a lifelong insatiable appetite for mind-bending science fiction. Paul's edgy, techno-smart stories were influenced by his career as a virtual reality software developer and the time he spent drumming for punk and alternative bar bands. He puts his protagonists in bad situations, then makes sure they end up worse off. Originally from Flint, MI, Paul resides in Colorado, where he tries to avoid reliving his punk rock days. He is still trying to teach his cat to play drums.