Writers are a tight-knit group in general, and why wouldn't we be? Professional writing is one of the most challenging careers around. The desire to quit is constantly nagging at us because so few authors reach a notable level of success, while most of us struggle to publish and market our books.
If your in-person critique group has been canceled, now is not the time, even in the middle of a pandemic, to isolate from fellow writers. Instead, it's the perfect time to find an online critique group to ensure progress on your books continues.
Here are just three reasons to consider going online:
Keep the writing habit alive because it's all about finishing your books.  With so much competition out there, publishing consistently is necessary to maintain your readership. Don't risk lower word count because you're not pushing yourself to prepare pages for critique.
Keep up with market trends because it's key to selling books. An effective critique group is also a forum for writers to share marketing techniques that work. Not only do we learn to write well in a critique group, we learn to publish and sell books. 
Keep your sanity by mixing with like-minded creative types. Our peers understand the psychological struggles associated with the writing process. We pick each other up during times of self-doubt and are invested in driving each other's success.
This is why R.C. Beckett and I have planned a series of blog posts to help you find the best online group while staying home and caring for your health. In addition, we will provide instructions on establishing and managing online critique meetings. Visit us here, in the Speculative Fiction Writers blog, frequently or follow us on social media, so you don't miss any of this valuable series.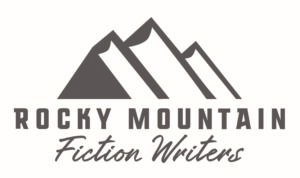 If you're interested in joining our meetings, we currently encompass members from all over the U.S. and are open to speculative fiction writers at any skill level. Know that we are a part of Rocky Mountain Fiction Writers (RMFW), and you will need to register as a member to join us. There are many advantages to signing up with a large writers' organization, and I suggest you visit the RMFW website to learn more. You can also email us for more information at [email protected]. If RMFW is not the right group for you or you don't write speculative fiction, a quick Google search will point you in the right direction.
Wendy Spurlin is the founder of the Spec Fic Critique Group and moderates most of the critique sessions. She leads OTI Press, the publisher of the group's anthologies, and she has recently returned to school to study graphic design and marketing. In addition, Wendy has a passion for horror movies, zombies, wine, and evil in pop culture. Originally from Chicago, she now lives in Colorado where she spend her days writing, studying, and being manipulated by 2 mischievous beagles.
Publishing under the name Winnie Jean Howard, she writes dark comical stories for all ages. Looking for a short, funny tale.? Check out Pete Sinclair's story in the Fall for Freedom prequel to The Courier series. He's been blamed for closing the Gates of Hell and releasing an imprisoned fallen angel by the name of Azael. Lucky for Pete, an angel's apprentice believes he's innocent. She offers him freedom from Satan's forces in exchange for his help returning Azael to his prison cell. If only he and the demon who possesses him had the courage and know how to fight a fallen angel. Buy on Amazon