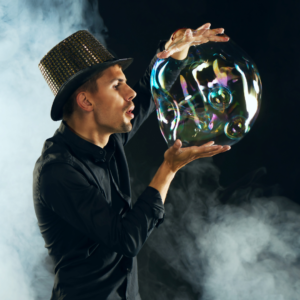 To all our fellow writers out there, especially the unpublished ones, our group wanted to share a few lessons learned about hiring a book cover designer for our First Encounters anthology. Paul Martz and I reached out to Mark Stevens, author and host of the Rocky Mountain Fiction Writers (RMFW) Podcast, as a means of getting the word out, and below is our discussion on the topic.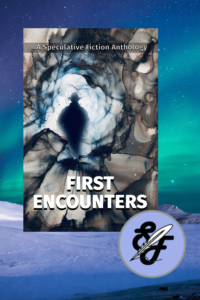 We shared some of the headaches we encountered, hoping other writers will understand the steps required to find a cover artist, draw up a legal agreement, keep the artist focused, and pay a fair fee for the work completed. One of the most important thing to understand is that creating the artwork, and all the other technicalities that go with it, is not something every artist can do. Listen and learn more.
We also discussed the First Encounter anthology and all the amazing stories that are now available in bookstores including: Amazon, Barnes & Noble, Kobo and GoodReads. Hop on over a purchase your copy today.
First encounters. We wait for, dread, or stumble upon them. First encounters with the unknown call forth exciting stories full of magic, horror, humor, and suspense. What happens when aliens, fantastical creatures, or strange objects in the sky interrupt ordinary life? This collection offers ten original stories full of mysterious happenings including: an alien attempts to save earth, a voodoo clarinet grants wishes, time travel for human sperm collection, a love-obsessed scientist creates his own reality, the ghost of Jimmy Hoffa offers sage advice, an alien visits the supermarket, a cruel merchant faces feral vampires, an aspiring writer encounters an invading triangle, dragons capture an ancient couple, and a colony ark crashes on a hostile planet. Join the journey with these unsuspecting characters and discover if they learn from their encounters or suffer a tragic fate.
Wendy Spurlin is the founder of the Spec Fic Critique Group and moderates most of the critique sessions. She leads OTI Press, the publisher of the group's anthologies, and she has recently returned to school to study graphic design and marketing. In addition, Wendy has a passion for horror movies, zombies, wine, and evil in pop culture. Originally from Chicago, she now lives in Colorado where she spend her days writing, studying, and being manipulated by 2 mischievous beagles.
Publishing under the name Winnie Jean Howard, she writes dark comical stories for all ages. Looking for a short, funny tale.? Check out Pete Sinclair's story in the Fall for Freedom prequel to The Courier series. He's been blamed for closing the Gates of Hell and releasing an imprisoned fallen angel by the name of Azael. Lucky for Pete, an angel's apprentice believes he's innocent. She offers him freedom from Satan's forces in exchange for his help returning Azael to his prison cell. If only he and the demon who possesses him had the courage and know how to fight a fallen angel. Buy on Amazon