Paul Martz's science fiction short story, The re-creation of Sahmik Ghee, will appear in the 2020 RMFW Anthology, Wild: Uncivilized Tales, available September 11. The story was inspired by the classic poem by Robert W. Service and reflects Paul's love for both kaiju and dark humor. This will be Paul's first published work of fiction.
On a planet where deadly snow elementals roam the frozen poles, two traders embark on a quest for the creatures' valuable crystal fangs. But Sahmik Ghee makes better bait than hunter because his genetic modifications fail to keep him from freezing. To restore their team, his partner must decide how, exactly, to bring Sahmik back to life.
A former computer professional and punk rock drummer, Paul has been writing science fiction and technology blogs since 2017. He blames most of his typos on cats. Follow him at paulmartz.com.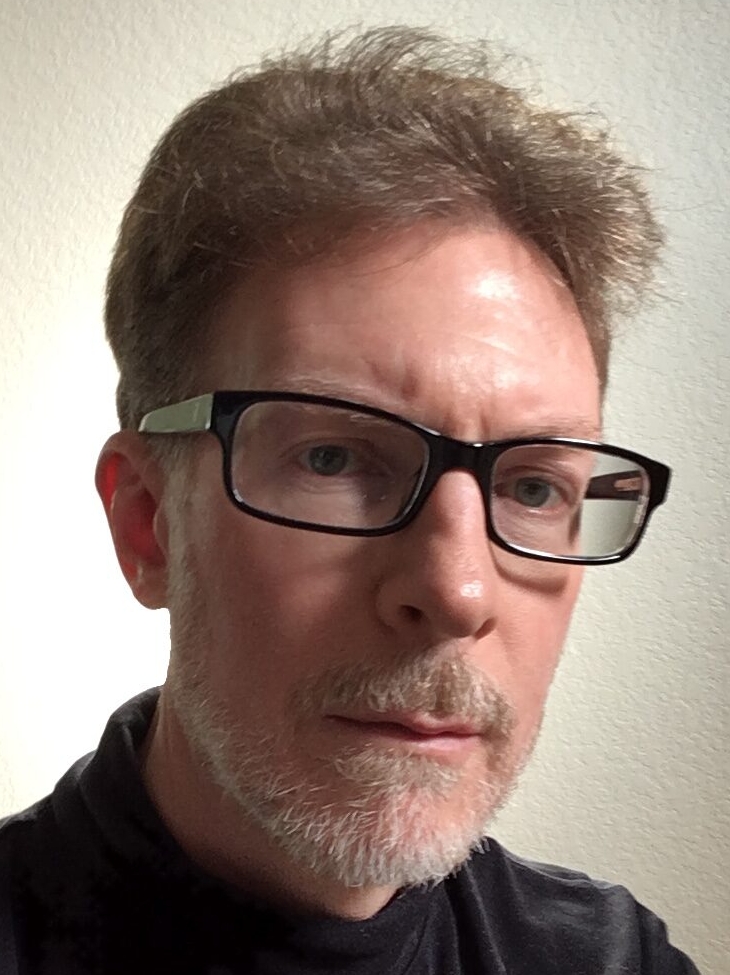 Paul is a science fiction author, technology blogger, and former punk rock drummer. Before focusing on fiction and blogging, he wrote virtual reality computer programs and really boring technical books. His short fiction appears in two anthologies: Wild Uncivilized Tales and First Encounters.
Originally from Flint, Michigan, Paul resides in Colorado, where he tries to avoid reliving his punk rock days. He is still trying to teach his cat to play drums.